项目介绍
OVERVIEW
Research Statement
Over the years, research activities, including Graduate Studies, have taken on a prominence in the academic arena. The Department has managed to attract its fair share of graduate applicants and students even though the assessment criteria for entry are extremely stringent and competitive.
As much as the Department wants a more rigorous system of inviting ideas and calibre, it also wants to cultivate an environment conducive for a research community and culture to be fostered. The aim is to distinguish the Department of Architecture as a unique hub for research in architecture centred on critical issues relating to Asia.
The Department of Architecture offers research study opportunities in Graduate by Research degree programmes leading to the Masters of Art (Architecture), the PhD in Architecture programme and the Postdoctoral Fellowship programme. We seek to be recognized for our design education and design research in Asian eco-urbanism with an inclusive social dimension.
Current years have witnessed proactive efforts by the Department to collaborate with other research institutions and industry stake-holders in the PhD programme (sponsorship or co-supervision); for instance, the Future Cities Laboratory (Singapore ETH Centre), the Solar Energy Research Institute of Singapore, et al. Other recent initiatives have been the promotion of academic exchange of visiting graduate students and or scholars with overseas institutions, for instance, Japan, Mainland China, Hong Kong and Italy.
The Research Clusters in the Department of Architecture represent distinct knowledge domains that organize the primary research and teaching activities of the department. Each member of faculty generally belongs to one of these clusters, allowing research undertaken by the faculty to benefit teaching activities in a directed and effective manner.
RESEARCH CLUSTERS
The five Research Clusters are:
a. History Theory Criticism:
The History Theory Criticism cluster develops critical capacities to examine questions of architectural production, representation and agency within historical and contemporary milieu. Taking architecture and urbanism in Asia as its primary focus, members work in interdisciplinary and transnational modes. We explore a range of topics relating to colonial/postcolonial and modern/postmodern Asian cities; aesthetics and technopolitics of tropical climate and the built environment; affective media including film, contemporary art and exhibitionary modes; heritage politics and emergent conservation practices. We develop discursive fronts through a variety of media and scales. The cluster research encompasses scholarly, creative and advocacy activities. Output includes monographs, edited volumes, research papers, architectural reviews in professional journals, curatorial practice, conservation work, film and photography, object-making, and policy-influencing advocacy work.
b. Technologies:
The Technologies cluster investigates environmentally performative/sustainable building forms and systems, and generative-evaluative processes for designing liveable environments. Its research employs traditional and emerging technologies contributing to a new understanding of the human ecosystem, and emerging computational methods and techniques for discovering the relationships between form and performance. It researches on the relationship between human and natural landscapes, at every scale, from the building component scale to the urban scale. Special emphasis is placed on the context of high density Asian cities and the context of the Tropics.
c. Urbanism:
With a comprehensive understanding of the complexity and distinctive characters of emerging urbanism in Asia, the vision is to develop sustainable models and innovative urban strategies to cope with various environmental, social, economic and technological challenges that Asian cities face today and in the future. Emergent urban issues related to community & participation, conservation & regeneration, ageing & healthcare, built form, modelling & big data, and resilience & informality are investigated from multiple perspectives and inter- and transdisciplinary collaborations to question conventional norms and conceptions and establish new visions for a sustainable urban future.
d. Landscape Studies:
The Landscape Studies cluster undertakes research to generate new knowledge of landscapes as socio-ecological systems and promotes the use of knowledge in governance systems and landscape design that improve the well-being of humans and the ecological integrity of the environment. The geographic focus is primarily high-density urban regions in Asia, but members of cluster also work in the transitional zones within the rural-urban continuum, where urban regions are expanding at a rapid rate into rural landscapes. The overall research approach is both interdisciplinary and transdisciplinary — we are concerned with not just advancing theoretical concepts and knowledge, but also applying the knowledge in practice and public policy to shape the environment. Our research areas cover a wide spectrum of socio-ecological dimensions of landscape, from landscape science, landscape management, to design research and socio-behavioural studies.
e. Research by Design:
The Research by Design cluster performs translational research through the practices of making as research rather than through traditional forms of academic research. It links the importance of creating, drawing, and building with rigor, originality, and significance to produce innovative and creative designs that shape the built environment. Located strategically between the North-South axis of rapidly urbanizing Asia and the East-West line of the tropical equator, the Research by Design cluster performs research through practice in three main themes:
– novel aesthetics of climatic calibration and performance;
– contemporary architectonics of fabrication, material, and resources contingent on South East Asia; and
– emergent spaces of inhabitation and production surrounding the equator.
Higher Degrees By Research Admissions
The Department also offers graduate degrees in Architecture [MA(Arch) & Ph.D.] by research.
Candidates wishing to register for the degree of Master of Arts in Architecture [MA(Arch)] or Doctor of Philosophy (PhD) should consult the Head of the Department and the University's Graduate Studies handbook. Faculty members of the department act as supervisors to higher degrees' candidates. Regulations governing the award of higher degrees are set out in the University's Statutes and Regulations.
The Department participates in various aspects of research. Faculty members undertake funded research projects and are also engaged in research with external collaborators.
Please click here for admission details, requirements and application forms as well as information on research scholarship.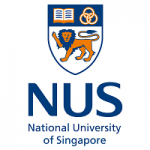 院校简介
新加坡国立大学是新加坡首屈一指的世界级顶尖大学。
查看院校介绍
相关项目推荐
KD博士实时收录全球顶尖院校的博士项目,总有一个项目等着你!