项目介绍
Organisatie
Founded in 1614, the University of Groningen enjoys an international reputation as a dynamic and innovative institution of higher education offering high-quality teaching and research. Flexible study programmes and academic career opportunities in a wide variety of disciplines encourage the 36,000 students and researchers alike to develop their own individual talents. As one of the best research universities in Europe, the University of Groningen has joined forces with other top universities and networks worldwide to become a truly global centre of knowledge.
Within the Faculty of Science and Engineering, a 4-years PhD position is available at the Bernoulli Institute for Mathematics, Computer Science and Artificial Intelligence with the topic of applied mathematics. The candidate would become a member of the Systems Control and Optimization group under the direction of Dr. Alden Waters.
Functieomschrijving
Are you interested in pursuing a Ph.D. in applied mathematics? This Ph.D. position is part of the Groningen Cognitive Systems and Materials Center. The Cognigron program has a position available for the development of ordinary differential equation (ODE) theory and computational models for sense of smell. As part of this PhD program you would be working with a team of scientists (Prof. MA Loi and E. Chicca) developing an electronic nose for early lung cancer detection. The project will be focused on the development of predicative models for the electronic nose built for this detection purpose.
Contrary to vision, the mammalian nose works to whiten signals coming from the environment, rather than amplifying the signals. The corresponding ODE models are complicated and nonlinear. As such the existence and uniqueness of such systems will be the core of the project, and computer modeling of the results will be done in conjunction with the Chicca lab.
The student is expected to work collaboratively with the other Ph.D. students in the groups outside of mathematics.
The objective of the temporary position is the production of a number of research articles in peer-reviewed scientific journals and conference proceedings, which together will form the basis of a thesis leading to a PhD degree (Dr) at the University of Groningen.
Functie-eisen
A strong partial and ordinary differential equations background is necessary. Candidates with some programming skills and background in mathematical biology or mathematical physics are preferred. Willingness to collaborate across disciplines is absolutely essential.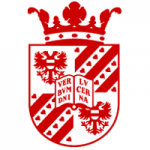 院校简介
格罗宁根大学是荷兰历史第二悠久的大学。
查看院校介绍
相关项目推荐
KD博士实时收录全球顶尖院校的博士项目,总有一个项目等着你!