项目介绍
Welcome to the Department of Analytics & Operations (DAO)! Analytics is the art and science of integrating data, modelling and computation to generate insights and decisions that add value. Operations managers champion efficiency and the competitive strategy. We strive to impact society via education, research and outreach activities, and aspire to be the go-to academic department within Asia-Pacific on Analytics and Operations.
We offer classes that lead to specialisations in Business Analytics, and Operations & Supply Chain Management, in academic programs at NUS: Bachelor of Business Administration (BBA), Master of Science in Business Analytics (MSBA), Master of Science in Supply Chain Management (MSCM) and PhD in Management. We also prepare Master of Business Administration (MBA) and Master of Science in Management (MSc(Mgt)) students, and facilitate executive development, in the Analytics and Operations areas. Through our dedication and commitment to high quality, technology-enhanced teaching and learning, we are confident of educating students to become experts and leaders in industry and academia.
We are committed to conducting rigorous industry-relevant impactful research that will also be infused into the education of future generations of students. We publish regularly in the INFORMS flagship journals, Management Science and Operations Research, and in top specialized journals of our fields, including, among others, Manufacturing and Service Operations Management, Production and Operations Management, Journal of Operations Management, Management Information Systems Quarterly, Mathematics of Operations Research, Annals of Applied Probability, and Mathematical Programming. Several of our faculty members are currently serving as editors in these top journals.
To promote an active and vibrant research environment, we support and organise international conferences such as POMS International Conference in Singapore, and our seminar series regularly attracts attendance by academics and researchers from across NUS and other local Singapore universities. In our efforts to reach out to the wider community, we are actively involved with three NUS cross-faculty research institutes and centres: the Business Analytics Centre, The Logistic Institute–Asia Pacific, and the Institute for Operations Research and Analytics.
As the DAO (道 – meaning path) to excellence in Analytics & Operations, please engage our students and us on issues pertaining to prediction, optimization, and efficient & effective management of business operations.
PhD
Our doctoral programme aims at nurturing a small group of outstanding students to become world-class academicians and practitioners in the fields of Operations and Business Analytics, which have far-reaching applications including, but not limited to, logistics, supply chain management, manufacturing, service, transportation, and healthcare management. It is a multidisciplinary programme that incorporates areas in Operations Management, Business Analytics, Management Science, Economics, Statistics, Operations Research, Behavioural Science and Information Systems.
Through well-planned, sequenced PhD coursework and intense hands-on research experiences with faculty members on joint research projects, it imbues students with a broad spectrum of analytical methods such as mathematical optimisation, applied probability, econometrics and equilibrium analysis, which they can apply to analyse, develop new insights and improve decision making in problems that arise in complex business operations environment.
We provide competitive four-year research scholarships for all qualified PhD students. Students can also receive supplemental support as teaching and/or research assistants. The School encourages and supports students' participation at international conferences and workshops, and is constantly introducing new fellowships and schemes promoting students' development including lecture series by distinguished professors.
Successful applicants are likely to have strong mathematical skills and outstanding degrees in any rigorous disciplines. The School admits PhD students every August. Admission in January will be considered only in very special cases.
Courses
Students will take five core modules, which are generally offered in the first year. In addition, students will have to take an at least 20 modular credits (MCs) of PhD-level modules, or equivalently to five full semester long courses. The elective modules include courses offered by other academic units in NUS and also specialised short courses given by visiting professors.
Core Modules
Foundations of Optimisation
Stochastic Processes
Foundations of Inventory Management
Logistics and Supply Chain
Economic Modelling for Management Research
Elective Modules
A sample of the elective modules offered by the department includes:
Convex Optimisation
Discrete Optimisation and Applications
Robust Optimisation
Stochastic Modelling and Optimisation
Simulation Modelling and Analysis
Operations Management
Operations and Process Design
Seminars on specialized topics of interest
Click here for more information on modules offered.
Qualifying Examination
All doctoral candidates in the Department of Decision Sciences must complete and pass the Qualifying Examination (QE) by the end of the second year. The QE has two-parts as follows:
Part I Written Examination
Part I evaluates the students' mastery of the technical tools necessary for research and will be scheduled at the end of their study in Year 1. It comprises three closed book written exams based on the core modules:
Foundations of Optimisation
Stochastic Processes
Foundations of Inventory Management
Part II Research Oriented (RO) Paper Examination
Students who have passed the written QE can commence work on the research-oriented (RO) paper, which will be submitted for examination towards the end of Year 2. The purpose of the RO paper is to examine students' ability to conduct independent research under guidance of their faculty mentors.
For details on admission and application, please visit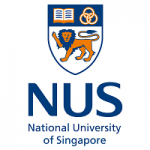 院校简介
新加坡国立大学是新加坡首屈一指的世界级顶尖大学。
查看院校介绍