项目介绍
JOB DESCRIPTION
Minimal invasive Image-guided Interventions (MII) is emerging as a new discipline in medicine. To date, no single specialist area has the necessary competencies to deliver MII. These interventions are combined with sophisticated imaging technologies, primarily to perform minimally invasive surgery. MII can be characterized by the following key steps: target location, target verification (lesion volume), target destruction, treatment monitoring and verification. Smart Mechatronic Devices can be developed to improve surgeon manipulation skills. It includes dexterous instrument, co-manipulated tool holder. These systems require new intuitive control mode that uses image guidance, haptic feedback to fit into the clinical workflow. Dedicated man-machine interfaces will allow the user selecting the appropriate assistance.
This project is part of European consortium that includes industrial, clinical and academic partners from the Netherlands, Sweden, Turkey and Belgium.
About the position:
For image guided percutaneous procedures, demonstrating the potential of automatic needle placements, a 3rd party robotic system will be integrated in a state-of-the-art Philips X-ray system, equipped with optical tracking functionality.
Motion compensation model: The most common cause of inaccurate placements of interventional instruments is respiratory motion. This can be addressed by the development and integration of robotic-image-guided control and AI-based algorithms for motion compensation. Such motion compensation models can give a real-time estimation of the target location during patient motion and update the robotic system position or give real time guidance to the user about the patient motion.
YOUR PROFILE
You are a very enthusiastic, positive and hardworking researcher and highly motivated about this project;
You have, or will shortly acquire, a Master degree in Robotics, Control, Mechatronics, Bio-mechatronics, Biomedical Engineering or in a closely related field;
You have excellent skills and practical experience in one or more of the following research areas: mathematical optimization, mechatronics, machine and deep learning or image processing and experience with programming. Experience at the intersection of one or more of these areas is desirable.
You are proficient in English;
You are able to work independently yet able to function in this multi-disciplinary project and have experimental skills;
You have excellent communication and teamworking skills.
OUR OFFER
The terms of employment are in accordance with the Dutch Collective Labour Agreement for Universities (CAO) and include:
A fulltime PhD position for four years, with a qualifier in the first year.
Full status as an employee at the UT, including pension and health care benefits.
The salary will range from € 2.434,- (1st year) to € 3.111,- (4th year) per month, plus a holiday allowance of 8% and a year-end bonus of 8.3%;
A solid pension scheme;
We provide a stimulating, modern research environment with world-class research facilities, including access to top supercomputers.
A personal development program within the Twente Graduate School, combined with excellent mentorship.
INFORMATION AND APPLICATION
Are you interested in this position? Please submit your application before October 29 via the 'Apply now' button below and include:
A cover letter outlining your specific interest, qualifications and motivation to apply for this position;
A detailed CV;
Transcripts from your Bachelor and Master degrees;
Contact information of two scientific staff members (one should be the supervisor of your MSc thesis project) who are willing to provide a recommendation letter at our request;
Please send the aforementioned documents as a SINGLE PDF file.
An interview and a scientific presentation will be part of the selection procedure.
If you have any questions about the vacancy, please contact Momen Abayazid (m.abayazid@utwente.nl).
ABOUT THE DEPARTMENT
The Robotics and Mechatronics (RaM) group is active on both fundamental and application-driven topics in the field of robotics. (Physical) modelling, dynamical systems, control, sensors, actuators, real-time (embedded) software, computer vision, and systems design are the research topics. We develop novel fundamental paradigms and physically based methodologies, which we then translate in the Lab into demonstrators and prototypes. Area of robot application is mostly in healthcare, and inspection and maintenance. The research is embedded in the TechMed and DSI Institutes.
One unique and characterizing feature of our research philosophy is the use of the port-based approach in modeling and analysis of systems, i.e. bond graphs, port-Hamiltonian descriptions, process-orientation using CSP process algebra.
Robot application areas we investigate are: inspection robotics (UAVs, UGVs, UUVs); medical robotics (assistance to surgeons, diagnostics); service robotics (street cleaning, service to people). The science and engineering topics we work on are: modeling and simulation of physical systems; intelligent control; robotic actuators; computer vision and medical imaging; embedded control systems.
For further information, click here.
ABOUT THE ORGANIZATION
The faculty of Electrical Engineering, Mathematics and Computer Science (EEMCS) uses mathematics, electronics and computer technology to contribute to the development of Information and Communication Technology (ICT). With ICT present in almost every device and product we use nowadays, we embrace our role as contributors to a broad range of societal activities and as pioneers of tomorrow's digital society. As part of a people-first tech university that aims to shape society, individuals and connections, our faculty works together intensively with industrial partners and researchers in the Netherlands and abroad, and conducts extensive research for external commissioning parties and funders. Our research has a high profile both in the Netherlands and internationally. It has been accommodated in three multidisciplinary UT research institutes: Mesa+ Institute, TechMed Centre and Digital Society Institute.
University of Twente (UT)
University of Twente (UT) has entered the new decade with an ambitious, new vision, mission and strategy. As 'the ultimate people-first university of technology' we are rapidly expanding on our High Tech Human Touch philosophy and the unique role it affords us in society. Everything we do is aimed at maximum impact on people, society and connections through the sustainable utilisation of science and technology. We want to contribute to the development of a fair, digital and sustainable society through our open, inclusive and entrepreneurial attitude. This attitude permeates everything we do and is present in every one of UT's departments and faculties. Building on our rich legacy in merging technical and social sciences, we focus on five distinguishing research domains: Improving healthcare by personalised technologies; Creating intelligent manufacturing systems; Shaping our world with smart materials; Engineering our digital society; and Engineering for a resilient world.
As an employer, University of Twente offers jobs that matter. We equip you as a staff member to shape new opportunities both for yourself and for our society. With us, you will be part of a leading tech university that is changing our world for the better. We offer an open, inclusive and entrepreneurial climate, in which we encourage you to make healthy choices, for example, with our flexible, customisable conditions.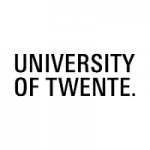 院校简介
屯特大学是荷兰著名大学,也是欧洲创新型大学联盟成员之一。
查看院校介绍
相关项目推荐
KD博士收录了全球400所院校的博士项目,总有一个项目等着你!