项目介绍
The M-Group research group is a multidisciplinary team of hardware and software engineers and doctoral researchers, with research fields in reliable and sustainable performance of systems where electrical energy, automation, electronics, signal processing and ICT play a role. The research group consists of 5 professors and 20 research assistants or PhD students and is based at the brand new Bruges Campus. More specifically the lab Networked Embedded Systems headed by prof. dr. ir. Hans Hallez, performs research on dependable network interactions between IoT-powered mechatronic devices. The research group has be succesfull in acquiring prestegious funding such as H2020, Marie Slodowska-Curie Actions and national funding. For years, the research group maintains a close collaboration with other research groups from KU Leuven, such as e-Media and Distrinet. Within the internally funded project FOODIE, the group is looking for an motivated and enthousiastic candidate to pursue a PhD on the topic of AI in Food Intake Monitoring. This project is a collaboration with the research group e-Media (prof. dr. ir. Bart Vanrumste) and the University Hospital Leuven Gasthuisberg (prof. Christophe Matthys).Website unit
Project
Food intake monitoring is very important in the follow-up for patients. Obviously, for patients suffering from eating disorders this information can help in finding patterns and providing data for dietary plans. But also for patients with a different primary cause (e.g. cancer), the follow-up for food intake is very important in their therapy process. In this vacancy the PhD student will investigate and design how smart devices can be used to monitor food intake.
In a previous project, a conceptual version of a prototype of a smart plate was developed and validated, however further investigation and development is needed to reliably monitor food intake. This can be done by further developing the smart plate and by integrating different sensors. The student has to analyze the data acquired from various sensors and develop reliable algorithms for intake measuring and monitoring food intake using signal processing and deep learning techniques.
The PhD candidate will investigate and design new solutions and optimize these solutions with respect to technological challenges (such as processing, energy consumption and wireless communication). The aim of this project is to provide a minimal viable product (MVP) which will be tested in a real live setting. Furthermore the project aims to take to first steps in bringing this to the market.
For this vacancy, we are looking for an enthusiastic employee with ambitions to pursue a PhD in this topic who shows a dynamic and pro-active attitude towards research.
Profile
For this vacancy, we are looking for an enthusiastic employee with ambitions to pursue a PhD in this topic who shows a dynamic and pro-active attitude towards research and industry.
You have a Master Degree in Engineering, preferably Computer Science, Electronics or Mechatronics
Good knowledge in Machine Learning/Deep Learning, Artificial Intelligence, Signal and Image processing. Publications in the aforementioned areas will be an added advantage.
You show an affinity with healthcare and are interested in solutions for the challenges of future healthcare
Interest in sensors, hardware and embedded software. Experience in hardware design and/or embedded programming is a great asset in this project or you are eager to learn this.
You are creative in finding solutions for problems and are able to share this vision
You show pro-active attitude into communication with other research partners and care institutions
You are willing to perform in-situ measurements in real contexts
You have a critical mindset and are able to analyze research results in a comprehensive way
You can work autonomous and independent with regular updates of your progress to your supervisors
Offer
You will be working on a state-of-the-art topic in a brand new campus at Bruges with state-of-the-art laboratories
A young and dynamic work environment where human contacts and professionalism are very important.
Contacts with industrial partners and consultancy companies in the sector.
A position for 1 year, funding is available to extend further after positive evaluation.
Opportunity to start PhD research in the Faculty of Engineering Technology at KU Leuven
Other working conditions can be found at https://www.kuleuven.be/personeel/jobsite/en/phd/phd-information
Interested?
If you want to apply for this position, please provide the following document:- a motivation letter indicating your motivation to the topic and to pursue a PhD- a curriculum vitae with at least 2 references with contact details- transcripts of bachelor and master degrees
For more information please contact Dr. Sunilkumar TELAGAM SETTI, mail: sunilkumar.telagamsetti@kuleuven.be or Prof. dr. ir. Hans Hallez, tel.: +32 50 66 48 38, mail: hans.hallez@kuleuven.be.You can apply for this job no later than December 10, 2021 via the online application toolKU Leuven seeks to foster an environment where all talents can flourish, regardless of gender, age, cultural background, nationality or impairments. If you have any questions relating to accessibility or support, please contact us at diversiteit.HR@kuleuven.be.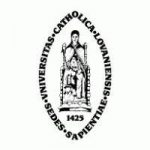 院校简介
鲁汶大学是比利时久负盛名的世界百强名校。
查看院校介绍
相关项目推荐
KD博士实时收录全球顶尖院校的博士项目,总有一个项目等着你!