项目介绍
Tampere University and Tampere University of Applied Sciences create a unique environment for multidisciplinary, inspirational and high-impact research and education. Our universities community has its competitive edges in technology, health and society. www.tuni.fi/en
Adult Stem Cell Group at the Faculty of Medicine and Health Technology is looking for a candidate at doctoral OR early postdoctoral level. The group is developing cell and tissue engineering -based solutions to treat medical conditions that currently have very limited treatment options, such as large bone defects. In addition, we develop in vitro models for studying disease mechanisms, novel therapy approaches and drug screening. High quality cells of human origin are the backbone of group's research. In the majority of projects, mesenchymal stem/stromal cells from adipose tissue and bone marrow are utilized.
Job description
The main research topic for the position is utilization of 3D printing and bioprinting for bone regeneration. The focus is on development of suitable biomaterial and cell combinations that support both osteogenesis and vascularization.
Requirements
Requirements (for Doctoral Researcher): The candidate should have MSc or MSc (Tech) degree in related subjects such as Biomaterials and Tissue Engineering, Biomedical Sciences and Engineering, Biomedical Technology or Cell Technology with an excellent academic track record. Candidates should have experience in biomaterials and cell biology and be proficient in oral and written English. Successful candidate is expected to pursue a doctoral degree at Tampere University. More information on the admission process and requirements is available here.
Requirements (for Postdoctoral Research Fellow): The candidate should have a PhD degree, knowledge and research experience and a publication track in relation to the described research areas. We expect a competence to pursue independent scientific work and adequate teaching skills, proficiency in oral and written English, experience in academic publishing, good communication skills, and ability to supervise M.Sc. and PhD students.
We offer
Doctoral Researcher position will be filled for a fixed-term period of 2 years, with a possibility to be extended. The Postdoctoral Research Fellow position will be filled for a fixed-term period of 2 years.
The planned starting date is January 2022 or as mutually agreed. A trial period of six months applies to all our new employees.
The salary will be based on the job requirements and the employee's performance following the Finnish University Salary System. The position of a Doctoral Researcher is placed on the job demand levels 2-4 and for Postdoctoral Research Fellow on levels 5-6. A typical starting salary for a Doctoral Researcher is around 2400€ per month and for a Postdoctoral Research Fellow around 3400€ per month.
We offer a wide range of staff benefits, such as occupational health care, flexible working hours, excellent sports facilities, and several on-campus restaurants and cafés with staff discounts. Please read more about working at Tampere University and living in the city of Tampere, Finland.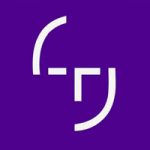 院校简介
坦佩雷大学,芬兰知名大学,全球大学高研院联盟、广州国际友城大学联盟成员。
查看院校介绍
相关项目推荐
KD博士实时收录全球顶尖院校的博士项目,总有一个项目等着你!