项目介绍
In the Doctoral Programme in Administrative Sciences, Business Studies and Politics, students can complete the doctoral degrees of Doctor of Administrative Sciences, Doctor of Science (Econ./Business Adm.), Doctor of Social Sciences or Doctor of Philosophy. We have fully funded Doctoral Research (postgraduate student) positions open as follows:
Job description
Doctoral Researchers are expected to:
pursue a doctoral degree in one of the subjects of our doctoral programme.
participate in teaching and other defined tasks.
Requirements
Applicants are expected to:
have a Master's degree or equivalent from a university.
have been accepted to pursue a doctoral degree in the faculty's doctoral programme before writing the contract.
present an approved study and research plan.
Successful candidates are selected on the level of scientific promise that they show. This will be evaluated on the basis of their study and research plans, their previous success in studies and merits in doing the doctoral thesis, and/or scientific publishing. Evidence of the progress of the doctoral dissertation and/or scientific publication is beneficial.
Priority will be given to applicants who have not received full-time funding for four years before the end of the application period.
The applicant is expected to agree on the supervision of his/her doctoral thesis with the unit of his/her subject area before applying.
We offer
The doctoral researcher positions will be filled for a fixed-term period beginning on January 1st, 2022 at the earliest. The position will be filled for the maximum of four years. The duration of employment is defined on the basis of the research phase. A trial period (of six months) applies to all our new employees.
The salary will be based on both the job demands and the employee's personal performance in accordance with the University Salary System. The position of Doctoral Researcher is placed on the job demand level on level 2-4 (the demand level chart for the teaching and research staff). In addition, employees will receive performance-based salary. Our incentive salary system for Doctoral Researchers ensures salary increases based on the progress of the doctoral degree and thesis.
We offer a wide range of staff benefits, such as occupational health care, flexible working hours, several restaurants on campus, and excellent sports facilities on campus. Please read more about working at Tampere University.
We invite you to be a part of a vibrant, active and truly international research community. Interdisciplinarity is highly encouraged, as it allows you to expand your research network and exposes you to new perspectives and ideas to solve complex research problems and pursue novel research findings. We have a strong commitment to the highest level of scientific research and the provision of high-quality doctoral education.
How to apply
Please submit your application through our online recruitment system by 23:59 EEST (20:59 UTC, GMT+3) on October 29, 2021. Applications must include the following documents in a pdf-file:
Curriculum Vitae according to TENK template, including the date when you received your study right towards a doctoral degree in our doctoral programme.
Your research and study plan including a time schedule for your doctoral dissertation project.
A list of your publications according to Finnish Academy of Finland
A detailed account of grants received for doctoral dissertation research and previous employment at Finnish research schools or other similar positions.
Contact information of the supervisor(s) for further details (if needed)
More information
For more information about the positions, please contact:
Associate Professor Elina Kestilä-Kekkonen, Head of Doctoral Programme, elina.kestila-kekkonen@tuni.fi
Salla Jortikka, HR Partner, salla.jortikka@tuni.fi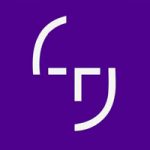 院校简介
坦佩雷大学,芬兰知名大学,全球大学高研院联盟、广州国际友城大学联盟成员。
查看院校介绍