项目介绍
The Chair of Product Development and Engineering Design (pd|z), Prof. Dr Mirko Meboldt at the Department of Mechanical and Process Engineering, ETH Zurich, invites applications for a PhD position in Additive Manufacturing. You will be co-supervised by Prof. Mirko Meboldt and his Team and funded by Innosuisse, the Swiss Innovation Agency. The duration of the PhD program is three to four years. The start date is August 2022.
Project background
Additive manufacturing offers unimagined potential for future applications, which combine both economic and ecological advantages optimally. In our research, we deal with the foundation to enable new application fields based on additive manufacturing. The realization of AM applications requires knowledge and methods in product development that is not yet state of the art. This project aims to explore new applications in the field of extrusion and fluidics for process engineering and the food industry using additive manufacturing. An initial area of application is, for example, the production of meat substitutes or the co-extrusion of plastics. The overall goal is to contribute to energy efficiency and the reduction of CO2 emissions.
Job description
Contribution to scientific progress in the field of additive manufacturing.
Planning and execution of experiments
Development of computer-aided tools for additive manufacturing
Knowledge transfer to industrial partners
Collaboration in teaching and further education
Your profile
We are looking forward to applicants with a very good Master's degree in mechanical engineering, process engineering and food science. The ideal candidate has experience with additive manufacturing. The position requires prior knowledge and interest in design, modelling, simulation and experimental work. An independent work style and the ability to work in a team are important. Proficiency in written and spoken English is required. Knowledge of the German language is an advantage.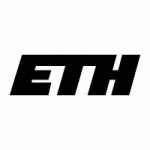 院校简介
苏黎世联邦理工是国际研究型大学联盟、全球大学高研院联盟、IDEA联盟成员,是闻名全球的世界顶尖研究型大学,连续多年位居欧洲大陆高校翘首。
查看院校介绍
相关项目推荐
KD博士实时收录全球顶尖院校的博士项目,总有一个项目等着你!