项目介绍
The Flexible Sheet Metal Working research group of KU Leuven is part of the Department of Mechanical Engineering, and houses an interdisciplinary team of engineers and applied scientists focusing on different aspects of manufacturing process and system development for flexible sheet metal based production. The group is targeting systems suitable for versatile small series production, thus facilitating highly customized products, often tailored to individual end-users. For this purpose, the research group develops process technology as well as software systems (from CAD, over automated process and production planning systems to fully automated CAM systems). Present focus is mainly on laser cutting, incremental forming and air bending. The Flexible Sheet Metal Working research group works in close collaboration with industrial partners under long term strategic alliance agreements. This assures access to up-to-date machine tools, measurement solutions as well as software platforms. Industrially viable research output is typically implemented in robust commercial products by these industrial partners, thus providing opportunities for extensive validation and evaluation. Website unit
Project
Zero scrap manufacturing and optimal quality assurance require timely verification of the achieved part accuracy during production. For this purpose in-process dimensional measurement systems, contributing to a real time dimensional follow up of an emerging component, are envisaged. The present non-contact measurement methods show limitations and the process conditions under which observations can be made need to be taken into account to determine a digital twin of the emerging workpiece.
This research is part of a large scale project, AccuPart, in which several manufacturing process categories will be investigated in parallel by collaborating research teams. For large scale parts, characterized by large elastic deformations or possible temperature effects during production, measuring in process requires the development of dedicated hardware and software solutions. Furthermore, optimization of recurrent measurements based on process knowledge and advanced stitching techniques will allow fast updates of the digital models with minimal data collection delays. For this vacancy a focus on large sheet metal parts in a forming and welding environment is selected. Purpose is to provide timely feedback that can allow to adjust the process plan and process parameters in order to optimize the geometric output.
Profile
Candidates should have completed a master degree in a relevant engineering discipline. Good knowledge of geometric modelling/ advanced CAD systems and STL modeling techniques, elastic and plastic behaviour of materials and/or non-contact dimensional measurement systems are assets for this vacancy. A hands-on attitude is expected in an experimental environment where CNC machines and industrial robots are part of your test platform.
In order to be considered, applicants should have distinguished themselves academically. Please provide full grade transcripts in order to document this, as well as proof of English language proficiency.
Offer
The KU Leuven is a top hundred university with a strong research and innovation tradition. The research will be conducted in close collaboration with industrial partners, maximizing the societal relevance of the work assuring valorization of the reseach achievements.
The university offers financial conditions equivalent with the salary level of an engineering professional with 1-4 years of experience and full healthcare benefits as well as access to a broad range of facilities.Leuven as a city offers a very dynamic and lively living environment in an enjoyable historic setting close to Brussels, in the centre of Europe.
A full PhD scholarship is available to support this research. The candidate will work in a team of three research partner organizations and will intensively collaborate with colleagues focusing on complementary process categories and on facilitating non-contact measurement techniques. The industrial relevance of the research work will be assured by interaction with a number of industrial end-users of the envisaged functionality.
Interested?
For more information please contact Prof. dr. ir. Joost Duflou, tel.: +32 16 32 28 45, mail: joost.duflou@kuleuven.beYou can apply for this job no later than November 30, 2021 via the online application toolKU Leuven seeks to foster an environment where all talents can flourish, regardless of gender, age, cultural background, nationality or impairments. If you have any questions relating to accessibility or support, please contact us at diversiteit.HR@kuleuven.be.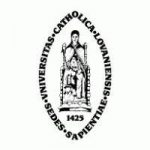 院校简介
鲁汶大学是比利时久负盛名的世界百强名校。
查看院校介绍