项目介绍
Welcome to the Department of Accounting. The Department was established in 2007 as a distinct department in the NUS Business school. Since its establishment, it has been making its impact on research where the faculty has published in the top tier accounting journals regularly.
As a department we aspire to be a top accounting research department in Asia and globally. We leverage on our Asia geographical advantage to do cutting edge accounting research which not only have international relevance but is distinctive for Asia.
We train our graduates with academic rigour, market intelligence and strong ethical principles. The training they obtained at the Department will enable them to be the next generation of market leaders.
We are focus and dedicated to our mission in producing graduates who are: ethical and competent accounting professionals who are leaders in multi-disciplinary and diverse teams.
Doctoral (PhD) Coursework Modules
BAA6001 ACCOUNTING RESEARCH SEMINAR I
The objective of the course is to introduce students to research topics in accounting. Both theoretical and empirical research will receive much attention in the course. The students will understand which accounting issues are important, why they are important, and how these research issues might be explored. Selected accounting research issues covered in the course are informational perspective of accounting, measurement perspective of accounting, positive accounting research, earnings management, disclosure quality, etc.
BAA6002 ACCOUNTING RESEARCH SEMINAR II
This course is an applied seminar that focus on methodological issues in accounting and finance empirical research. Issued covered include earnings quality, disclosure quality, mark to market, executive compensation, standard setting, income taxes, institutional ownerships, relevance of earnings to valuation, etc. By focusing on a few selected topics, intuitions and especially research methodologies could be better discussed in detail.
BAA6003A SEMINAR ON EMPIRICAL CAPITAL MARKETS RESEARCH
This module is designed to prepare doctoral students with the necessary knowledge and skills to complete their dissertations. Methodological and econometric issues surrounding topics such as earnings management and stock market anomalies would be covered.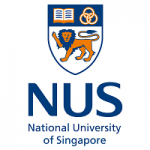 院校简介
新加坡国立大学是新加坡首屈一指的世界级顶尖大学。
查看院校介绍
相关项目推荐
KD博士实时收录全球顶尖院校的博士项目,总有一个项目等着你!