项目介绍
Project description
Working with forensic patients is highly demanding and sometimes compared to playing in the champions league of mental health care. Forensic patients have committed violent offenses and often exhibit behavioral problems within the institution, causing stress for forensic healthcare workers (FHWs), thereby negatively affecting their well-being, and ultimately leading to illness or leaving their job. This results in personnel shortages, which negatively affect the safety and quality of care.
Although it is tempting to study FHWs well-being from a deficit-based approach, a one-sided focus on problem analysis can be demoralizing and professional functioning is more than surviving stressful situations. When organizations only focus on what needs to be 'fixed' they may end up with employees who lost connection with what goes well. Therefore, in this project we adopt a Positive Psychological perspective, focusing on amplifying positive experiences and positive traits of FHWs with the overall aim to improve their health and well-being and reducing personnel shortages.
The aim of this project is three-fold:
The first aim of this project is to get insight into the state-of-the-art knowledge on (predictors of) well-being and resilience of FHWs, based on a systematic review (study 1) and an investigation of four waves of previously collected longitudinal data on well-being, resilience, workplace aggression, coping, etc. among 318 forensic healthcare workers from one of the largest forensic psychiatric centers in the Netherlands (study 2).
The second aim is to integrate theories from forensic psychiatry and positive organizational psychology and investigate to what extent a positive approach towards patient treatment influences not only the well-being of patients, but also that of FHWs with an Experience Sampling Method.
The third aim is to investigate whether it is possible to enhance the well-being and intention to stay of FHWs with a positive psychology intervention (e.g., a coaching or training intervention) that is substantiated by study 1-3 (study 4) and will be developed in collaboration with both forensic healthcare workers and managers at a forensic psychiatric center and that will be tested with a quasi-experimental design.

Job description
The PhD project is part of a collaboration between the Department of Human Resource Studies and the Department of Developmental Psychology, funded by The Herbert Simon Research Institute at the Tilburg School of Social and Behavioral Sciences. The first two years, the PhD student will work at the Department of Human Resource Studies and in the second two years the PhD student will work at the Department of Developmental psychology.
Responsibilities are:
Planning and executing data collection, independently conducting complex longitudinal data-analyses (e.g., latent growth curve modelling)
Active participation in the team involved in this project and in the Departments (e.g., by attending departmental meetings)
Writing international scientific publications
Presenting at national and international scientific conferences and disseminating findings to a non-scientific audience (e.g., policy makers and mental health care professionals)
Teaching and supervision (e.g., supervision of bachelor theses, max 0.2 FTE)

Job requirements and qualifications of the candidate
We look for a highly motivated, inquisitive, enthusiastic, proactive, and result-driven PhD student. Applicants must have a relevant MSc degree (preferably a research master), for example in human resource studies, organizational psychology, developmental or forensic psychology.
Interest in conducting high-quality research on the intersection between positive psychology, organizational psychology, and forensic psychology.
Excellent research skills and data analytical abilities, including in-depth knowledge of statistical programs (e.g., SPSS, Mplus or R)
Interested in learning and applying advanced statistical methods
Excellent project management and organization skills
Excellent communication and cooperation skills and the willingness to work in a team
An excellent command of Dutch in speaking and writing (given the close cooperation with forensic psychiatric centers in the Netherlands)
Proficiency in English
Interest in providing small-scale education, such as working groups and bachelor thesis supervision

Terms of employment
The PhD candidate will be employed by Tilburg University, which is among the top of the Dutch employers and has an excellent policy concerning terms of employment. The appointments are intended to lead to the completion of a PhD thesis. The PhD appointment begins with a period of 12 months. Continuation of the appointment with another 36 months will be based on performance evaluation. The gross salary for the PhD position amounts to € 2.541,- per month in the first year, rising to € 3.247,- per month in the fourth year, based on a full-time appointment (38 hours per week).

Application and information concerning the vacancy
Applicants should send their CV, official grade list, MSc thesis, and a cover letter including a description of the motivation to drs. Wietske van Zwol, Managing Director, Tilburg School of Social and Behavioral Sciences, by the link mentioned below.

The closing date for applications is August 22. The interviews will take place in the week of August 29, per video call if needed.

The PhD student will be supervised by Prof. Dr. Marianne van Woerkom (Department of Human Resource Studies), Dr. Elien De Caluwé (Department of Developmental Psychology) and Prof. Dr. Stefan Bogaerts. Additional information about the vacancy can be obtained from Marianne van Woerkom (M.vanWoerkom@tilburguniversity.edu) or Elien De Caluwé (Elien.DeCaluwe@tilburguniversity.edu).
Tilburg University and the Departments of Human Resource Studies and Developmental Psychology
Tilburg University is a modern, specialized university. The School of Social and Behavioral Sciences (TSB) has an inspiring working environment that challenges its employees to realize their ambitions; involvement and cooperation are essential to achieve this.

Tilburg University offers a bachelor's and several master's programs in psychology, including the research master "Individual Differences and Assessment" and "Social and Behavioral Sciences", and a bachelor's and master's program in HR Studies.
For more information about the Departments of Human Resource Studies and Developmental Psychology, please visit:
Tilburg School of Social and Behavioral Sciences
Recruitment code
Tilburg University applies the recruitmentcode of the Dutch Association for Personnel Management & Organization Development (NVP).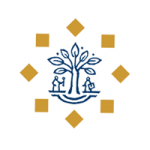 院校简介
荷兰蒂尔堡大学位于荷兰第六大城市蒂尔堡,成立于1927年。 学校前身是一所经济学院,由于商业领域的科研出众,后发展为社会科学领域全球领先的综合性大学。
查看院校介绍
相关项目推荐
KD博士实时收录全球顶尖院校的博士项目,总有一个项目等着你!