项目介绍
Job description
The PhD position is part of the ERC-Advanced Project Nanocubic, in which we target 3D super-resolution microscopy by breakthrough designs of illumination patterns that are sequentially projected into the sample volume, together with advanced image reconstruction techniques. We strive for isotropic resolution on the 100 nm scale in standard fluorescent samples and 1 nm in single-molecule imaging based techniques. The envisioned advances in microscopic imaging further open the nanoscopic world for scientific exploration. The project builds on the lab's track-record in the field of computational imaging techniques for super-resolution microscopy.
Requirements
We are looking for a candidate with a strong background in physics or in a physics related discipline. Expertise in computational techniques, experimental optics, or any branch of optical imaging is highly welcomed. Above all, we are interested in candidates with a passion for making methodological advances in science and technology.
Doing a PhD at TU Delft requires English proficiency at a certain level to ensure that the candidate is able to communicate and interact well, participate in English-taught Doctoral Education courses, and write scientific articles and a final thesis. For more details please check the Graduate Schools Admission Requirements.
Conditions of employment
Doctoral candidates will be offered a 4-year period of employment in principle, but in the form of 2 employment contracts. An initial 1,5 year contract with an official go/no go progress assessment within 15 months. Followed by an additional contract for the remaining 2,5 years assuming everything goes well and performance requirements are met.
Salary and benefits are in accordance with the Collective Labour Agreement for Dutch Universities, increasing from € 2541 per month in the first year to € 3247 in the fourth year. As a PhD candidate you will be enrolled in the TU Delft Graduate School. The TU Delft Graduate School provides an inspiring research environment with an excellent team of supervisors, academic staff and a mentor. The Doctoral Education Programme is aimed at developing your transferable, discipline-related and research skills.
The TU Delft offers a customisable compensation package, discounts on health insurance and sport memberships, and a monthly work costs contribution. Flexible work schedules can be arranged. For international applicants we offer the Coming to Delft Service and Partner Career Advice to assist you with your relocation.
TU Delft (Delft University of Technology)
Delft University of Technology is built on strong foundations. As creators of the world-famous Dutch waterworks and pioneers in biotech, TU Delft is a top international university combining science, engineering and design. It delivers world class results in education, research and innovation to address challenges in the areas of energy, climate, mobility, health and digital society. For generations, our engineers have proven to be entrepreneurial problem-solvers, both in business and in a social context.
At TU Delft we embrace diversity as one of our core values and we actively engage to be a university where you feel at home and can flourish. We value different perspectives and qualities. We believe this makes our work more innovative, the TU Delft community more vibrant and the world more just. Together, we imagine, invent and create solutions using technology to have a positive impact on a global scale. That is why we invite you to apply. Your application will receive fair consideration.
Challenge. Change. Impact!
Faculty Applied Sciences
With more than 1,000 employees, including 135 pioneering principal investigators, as well as a population of about 3,400 passionate students, the Faculty of Applied Sciences is an inspiring scientific ecosystem. Focusing on key enabling technologies, such as quantum- and nanotechnology, photonics, biotechnology, synthetic biology and materials for energy storage and conversion, our faculty aims to provide solutions to important problems of the 21st century. To that end, we train students in broad Bachelor's and specialist Master's programmes with a strong research component. Our scientists conduct ground-breaking fundamental and applied research in the fields of Life and Health Science & Technology, Nanoscience, Chemical Engineering, Radiation Science & Technology, and Engineering Physics. We are also training the next generation of high school teachers and science communicators.
Click here to go to the website of the Faculty of Applied Sciences.
Additional information
Department
Research in the department of Imaging Physics is aimed at developing novel instrumentation and methodology in imaging science and sensing technology. Our research products extend existing boundaries in terms of spatial resolution, temporal resolution and information/data throughput. We are pioneers in developing advanced concepts of computational imaging, a marriage between cleverly designed imaging systems and sophisticated post-processing. In everything we do, there is a core of cutting-edge physics and engineering of high-tech instruments, of the use of the most advanced computing techniques, and of a very close link to real-life applications. Our work has clear societal impact in the areas of life sciences, healthcare, and industry.
Application procedure
For more information about this position, please contact prof. dr. Sjoerd Stallinga, either by phone: +31 15 27 83538 or e-mail.
Are you interested in this vacancy? Please apply before  7 September 2022 via the application button and upload the following information in English (pdf format only):
Letter of motivation (generic letters will be disregarded)
Detailed CV with publication list
Three names of potential references
A pre-employment screening can be part of the selection procedure. Applying for an exemption for specific research and educational areas is an obligatory part of the selection procedure for this vacancy. This exemption must be obtained from the Ministry of Education, Culture and Science (OCW) before an employment contract is agreed upon. Click here for more information. You can apply online. We will not process applications sent by email and/or post.
Acquisition in response to this vacancy is not appreciated.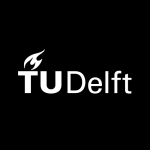 院校简介
代尔夫特理工大学是荷兰历史最悠久、规模最大、综合实力最强的理工大学,系欧洲顶尖工科联盟IDEA联盟成员。
查看院校介绍